Your dreams can come true at MARINA HILLS
600-10,000 m2
Unfurnish
NoMortgage
Located on the hills right above Marina Gardens and panoramically overlooking the bay of Varna and the Sea Lake, with breathtaking views as far as the eye can see, where the green colour of the vineyards meets the blue of the lake, the aroma of the blossoming wild rose bushes meets the whisper of the oak trees and the innocent gaze of the deer looks you straight into the eyes with no fear and unconditional trust. Bordering to the right with the grounds of the Royal Oakwood Golf Course and extending for over 2 kilometers, Marina Hills is a location second to none!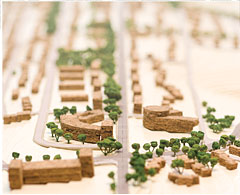 Presently it is covered with mature vineyards, a good number of which will remain after the development, to complement the luxury homes we plan to build, which together with the surrounding forests and orchards will give this rare touch of living in Paradise. Marina Hills consists of 1.400.000 sq. m. of land and 25% of this will one day be covered with super luxury two-storey villas and exclusive residential units.
The natural beauty of the location, its bordering to the Royal Oakwood Golf Course and its proximity to the city of Varna (a10 minutes drive) and to the E87 motorway (1.5 kilometers) makes Marina Hills a prime location for all-year-round living and a very attractive investment, which will surely deliver impressive returns in the very near future.
Though we have already projected part of the available land for the construction of luxury residential homes, which answer to specific requirements, we strongly believe that future partnerships with leading land developers, will not interfere with our plans. On the contrary, their experience will prove priceless to our long-term ambitions and plans. We are open to offers which can include purchase of building plots, joint ventures or any other similar.
---
Agent Info:
Mobile: +359 (52) 699 731 Office: Central Point, 54 Osmi Primorski Polk Blvd, 6th Floor, Varna, Bulgaria Fax: +359 (52) 991 574
Bulgarian Land Investment is member of Eurolink Investment Group. Since 1994 Eurolink Investment Group has developed from a small consulting practice to a leading local specialist in investment and land development. The in-depth knowledge of the market, the business environment, the Bulgarian laws and regulations, the mentality, the culture and the potential of the Bulgarian people, gave us the confidence to establish and successfully develop our business.